PLEASE READ THIS BEFORE CONTINUING!
Blog Reminders
PLEASE READ THIS BEFORE CONTINUING. Please remember to see my previous blogs such as Powerup! - Sonic the Hedgehog (a video that me and my cousin made) and Sonic Remixes Wiki (talks about the wiki I created that is now beginning to get attention). Also, although it doesn't seem like it, FAQs of Sonic I'm tired of is still alive. If you want to ask a question and/or answer one, go ahead! The blog isn't dead and you can still comment. Also, I recently have posted a blog about the SNN founder Guess Who, and have found him active on Sonic Retro. See that blog here. To add on to this, my cousin and I have a new YouTube channel here. Check that out. Speaking of which, we have a new vid out called "INE". One of my favorites I've ever done, and it's put together well, IMO. Look at that here.
Well, I sorta made my userpage all haunted and spooky, why not I show the page's Halloween awesomeness here too?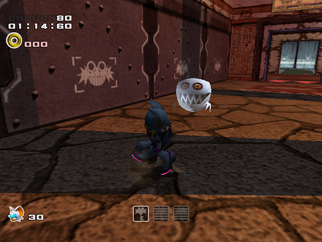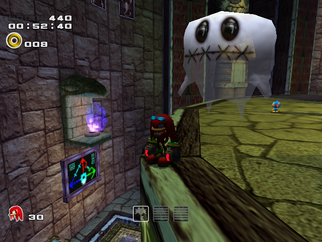 Yep. Pretty cool ain't it? If you want to add something, show me the pic or vid or whatever, and maybe I'll add it!
I'm think I'm going to go play Pumpkin Hill, Hang Castle, and Mystic Mansion now. :-)
Happy Halloween to all, and to all a spooky night! :-D
Also, remember that Sonic Generations releases tomorrow!! Can't wait!