Due to the Wikia "fixing" the sidebar, comics have to be viewed in a separate window. Right click an select "Open image in new tab", and zoom in to view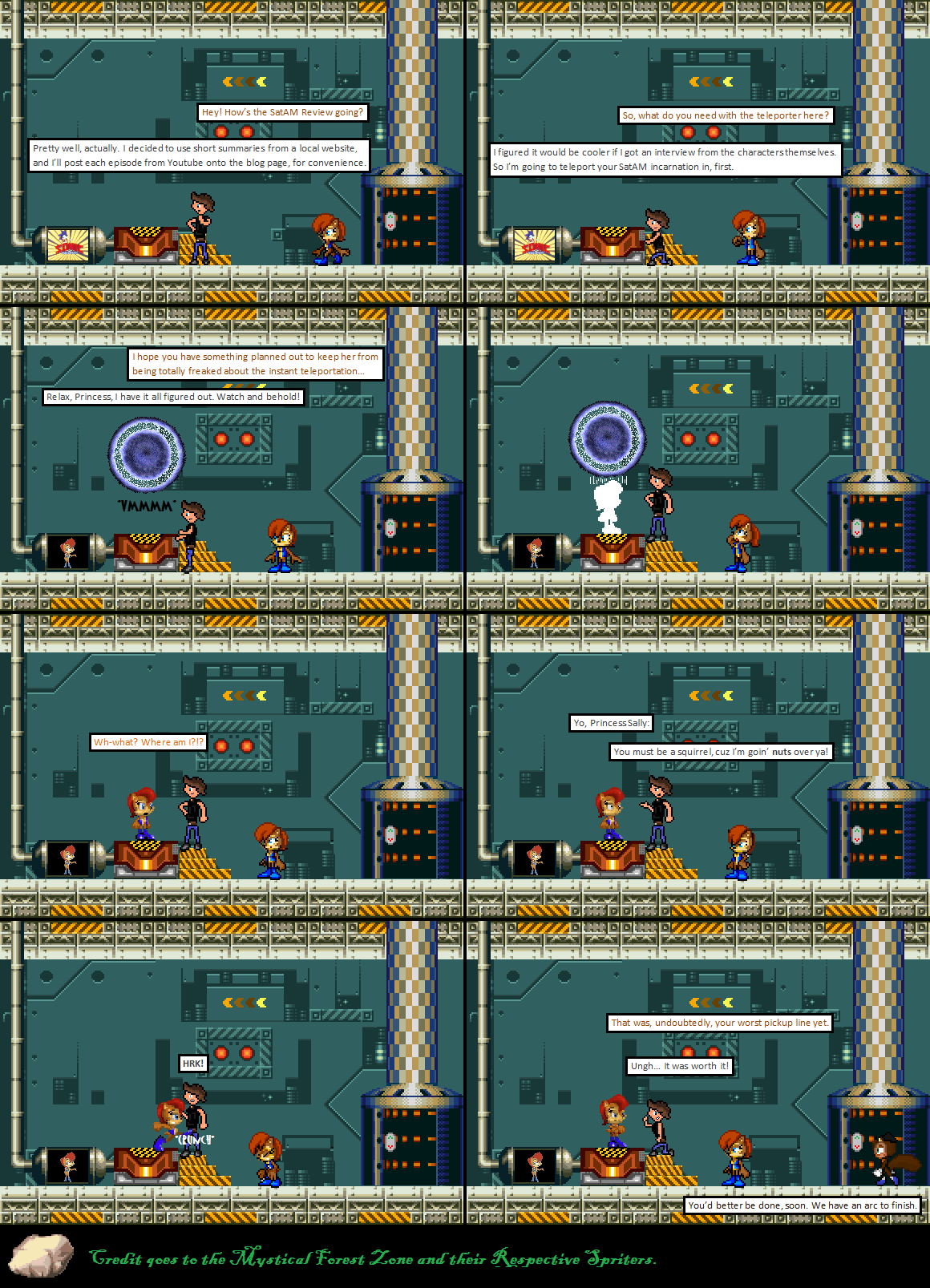 AKA, Explanations (Part 2)
So yeah, I decided that in order to speed things up, I'm using episode summaries provided by "Saturday Morning Sonic" and local Youtube content on my Sonic SatAM review. This way, I can spend more time giving my insight on each episode.
That being said, that wasn't necessarily the purpose of this comic. I really made this because I thought of that terrible awesome pick-up line (seriously, guys out there, if you see an anthropomorphic female squirrel, try this on her. It left me mostly unharmed).
And yes, Ray's Dad is there to remind me that I got to wrap things up in an go back to the Ricky story arc. Soon, soon.
Previous Comics
Ricky Arc
Other Comics