So last night, I finish the talk bubbles of the comic and walk downstairs. All of a sudden, my dad asked what I was doing upstairs in my bedroom. I tell him, and then he asks:
"So you're putting your ideas out on the internet for anyone to take?"
I'm confused.
"You own the copyright; do you put anything on there that says you made it and that it's your idea?"
Uh...no.
So guess what I did. Anyway here's your Christmas special: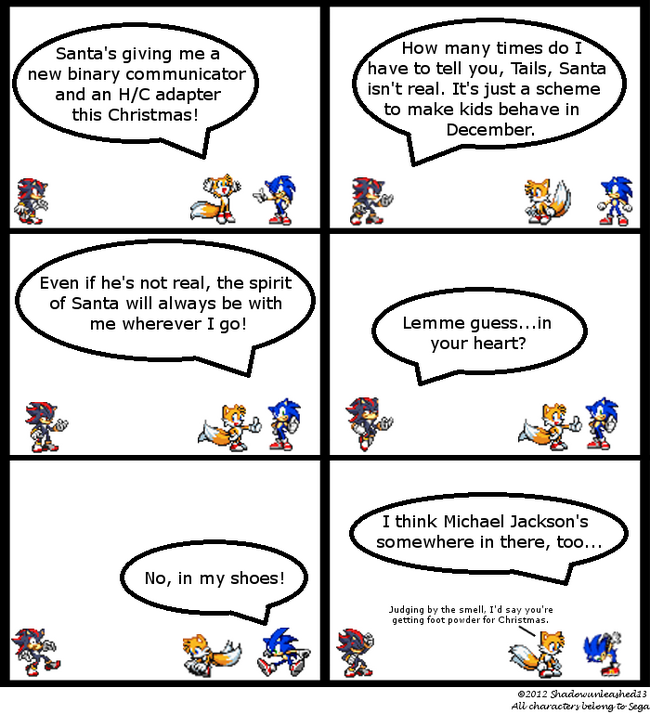 Have an awesome Christmas! Twinkle Snow Unleash Christmas 2013 16:21, December 22, 2012 (UTC)