After a Sonic Boom poster was leaked onto the internet, there was speculation concerning the identity of the fifth character in the poster, whether it was Marine or a completely new character. A source informed TSSZ News last week that it was indeed a new character, and this has today proven to be the case.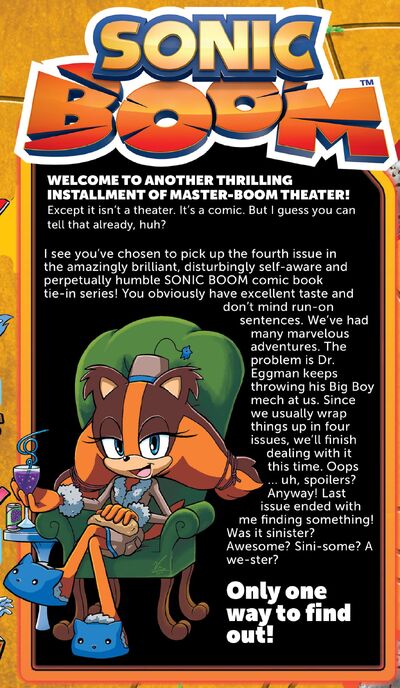 Introducing Sticks the jungle badger, who will play an "integral role" in the Sonic Boom universe, appearing in the TV show and both versions of the game, as well as merchandise. She has lived a significant portion of her life alone in the wilderness, and has developed "unparalleled animal instincts and extremely sharp survival skills". Her quirky personality is meant to be funny without trying, and Sega hopes it will add energy and humor to the universe.
You can meet Sticks in the announcement video below.