On September 26, SEGA Blogs announced a second Global Challenge for Sonic Dash. It's been exactly one week since then, and Stage 2 has finally been completed.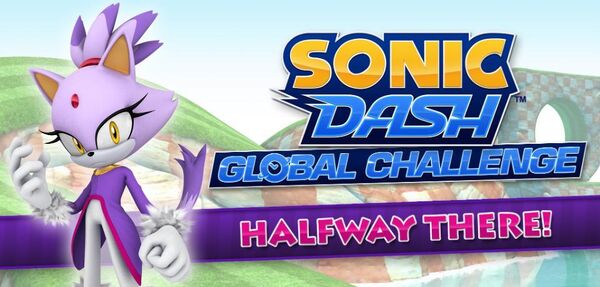 About this Global Challenge: Unlike the previous challenge, this one is score-based. The higher your score, the more you contribute to the Global Challenge. This time, however, you must contribute to a personal goal as well. In order to reach the next stage, you must finish your own personal challenge. Once you and the rest of the world have reached the end of the stage, you may advance to the next one. Complete the fourth stage and you unlock Blaze!
Keep dashing! You have until October 6!