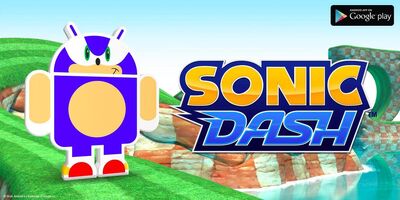 The wait is finally over. After a teaser for the Android version of Sonic Dash yesterday, Hardlight Studio released Sonic's endless adventure on Google Play just today. For free.
The game includes pretty much every feature of the iOS version of the game. Yes, Zazz is included, too. It takes up 42M of memory and can be played by certain devices with Android 2.3.3 or later.
The game's pretty popular with Android users, too. It's got a user rating of 4.4 out of 5 at the moment, which is consistent with its iOS rating. However, one common complaint among the reviews is video ads, which were not present in the original iOS version of the game.
Download the game here.
UPDATE: Hardlight has toned down the in-game advertising.