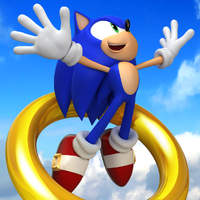 Just a while ago, Hardlight Studios released another update for their mobile game Sonic Jump (2012). The update (version 1.4) is rather minor, but it's the first update the game has had since December 29, 2012. The description reads:
Loading time optimized across all devices
Great Value Ring Bundle now gives 25% more gold rings
General bug fixes
Support for future update added
"Future update"? It looks like Sonic Jump is going to get a bit more attention from Hardlight after being abandoned for almost a year. Maybe it's time to get our hopes up for the promised updates that never came.
Feel free to speculate in the comments below.