Today I was looking through Google Images so I could use some images for my Sonic Battle Universe Page on Fantendo. Well I found this when searching Sonic Bunnie 3D.
Tails and Knuckles in Wreck it Ralph?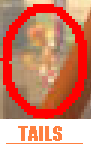 You see on the left, is that Tails? I mean it sure looks like Tails. The shoes you can kind of see and it looks like his two Tails are sticking up. Could that be him? It also kind of reminds me of a KiKi for some reason. But in the photo below it helps seeing. And you can also see ol' Knuckle head.Strange isn't it?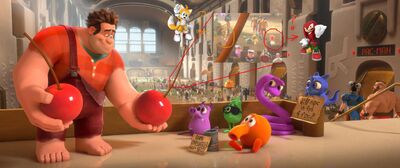 Generations Reference not Wreckin' the movie?!
For a reason I was curious to find more so this is it. Look below and is that Classic Sonic?