The comic is finally back from its hiatus! Yay! Sorry for the long wait.
To see uncensored versions of some of these comic, Click here: http://thescpstudiosteam.webs.com/apps/photos/
Issue 1: Movin' Out
Issue 2: New Dog, Deadly Tricks
Issue 3: Destroy Thy Neighbor
Issue 4 :Dinner with Idiots
Issue 5: Team Electron Reunion
Issue 6: Yoga FAIL
Issue 7: Kitty Fever
Issue 8: Road Rage
Issue 9: The Brony Within
Issue 10: I Am Your Biggest Fanatic
Issue 11: The Return of Failurez
Issue 12: Sonic & Tails, & the Four Noobs
Issue 12.5: Important Message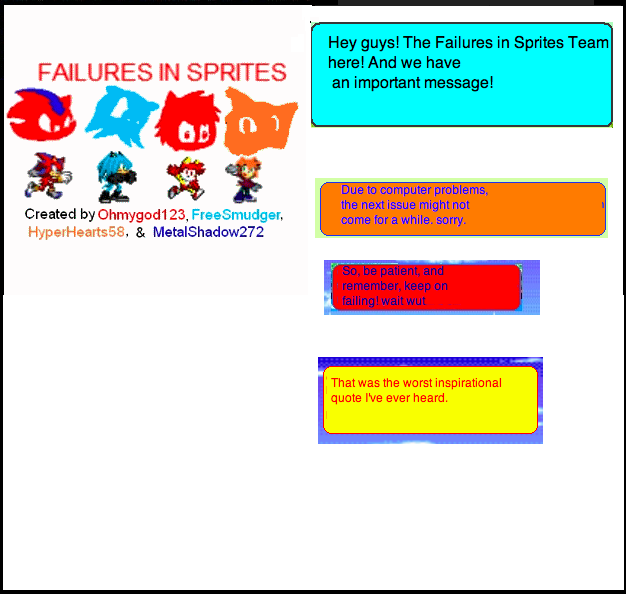 Issue 13: Four Walls
Sorry for the long wait. Enjoy!
Issue 14: Thankstaking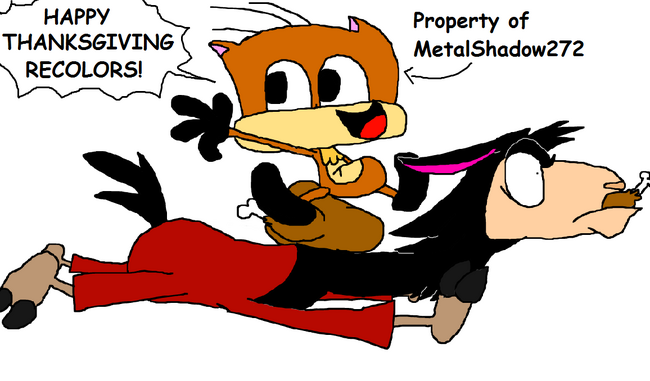 Issue 15: The Christmas That Failed
Issue 16: FAIL Zombies, Part 1