Hello everybody here on SNN. Today I would like to announce a new comic series based on an old series I did. The series, Sonic Universal, was my first real series I commited to. I am rebooting this series as a comic series, planned to debut Friday, August 9th. There will be entries into the series each Friday. The original series is found here: http://centralsonicfanbureau.wikia.com/wiki/Category:Sonic_Universal_Story
How is this a reboot?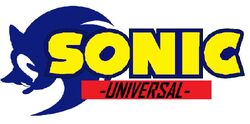 In some ways it is, but in others it isn't. The series has a whole new backstory, new places, and new characters. Some events will be similar to the events in the original series, but most things will not be the same. It will only take inspiration from events in the original series, and not just put into comic form.