Hey guys! I have a few games I might Let's Play, and I want you to decide!
Games
Little Big Planet Vita: As in previous titles in the LittleBigPlanet series, players control a character named Sackboy through a variety of worlds utilising the character's various abilities such as jumping and grabbing objects. It also features various non-platforming mini-games.
Halo Reach: The begining of the Halo series, play as Noble 6 through a brand new adventure.
New Super Mario Bros. 2: Taking place after New Super Mario Bros DS, it's another Mario game.
Sonic Rivals (2) Both possible, if I get it on PSN by October 5th.
Winners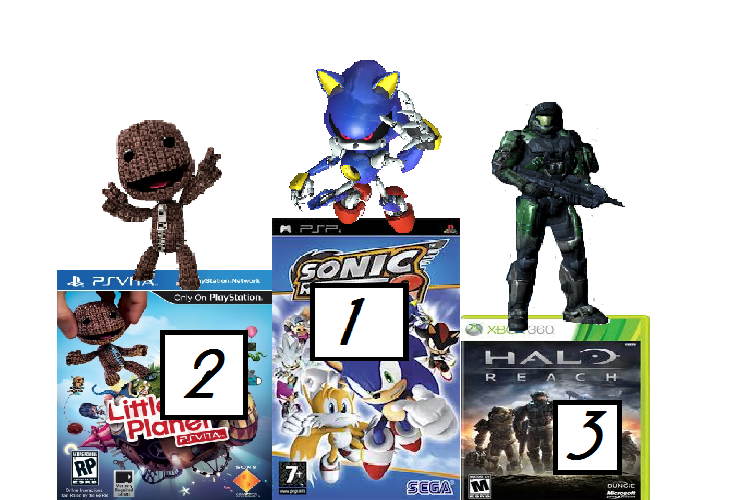 Congraulations to our winners! First place goes to Sonic Rivals 2 by a landslide, and Little Big Planet Vita and Reach were tied for 2nd, so I gave the 2nd and 3rd place spots to them.
(And if you think the Noble 6 cutout I made is bad, GIMP wasn't working so I had to hand make the cutout. Also about Noble 6, his current look is about 20% cooler)

The Let's Play will start October 12th.