This talk page has Archives:
Done
As you requested, the contents of your talk page have now been archived for the fourth time. --Bullet Francisco (talk) Contributions Editcount 04:35, October 10, 2013 (UTC)
You mind unbanning me early since the ban ends tonight around 9PM? Pacmansonic138 (talk) 21:22, October 12, 2013 (UTC)
Cuddlefan: See this is why i want to be a moderator, So that i can unban myself, But NO!!!!!!!!!!!!! You don't want to do it because you're such a big fat dork!
Dude
Ok one week would have been perfect. Two weeks is far too long! TheBigT2000 (talk) 00:05, November 12, 2013 (UTC) My Youtube channel
Please
Why didn't you make it just one week? That length would have been perfect. My ban has gone on for long enough.TheBigT2000 (talk) 01:17, November 12, 2013 (UTC)
WHAT THE HELL!
ALL I DID WAS GIVE EXAMPLES OF DISTURBING SHIPPING! YOU HAVE NO RIGHT TO MAKE MY BAN LAST A MONTH! TheBigT2000 (talk) 04:12, November 12, 2013 (UTC)
Yes
And then I stopped! And can you blame me? I was really high. And my dealer is in jail right now so yeah, I'm sober. I won't do anything that breaks the rules. TheBigT2000 (talk) 04:28, November 12, 2013 (UTC)
Interview
Saying ahead of time, I intend to do the interview for Slug-Drones. If she's inactive or otherwise needs the interview done early or delayed, please tell me immediately.--Kagimizu-Seeya 'round 21:45, November 29, 2013 (UTC)
Congratulations!
Congratulations, SpyroSonic2000, you have been voted for posting the blog of the month! For this, you have been given a custom userbox!

Keep it up! SilverPlays 97 16:47, December 1, 2013 (UTC)
Hi my name is Serpenna and I want to talk to you about the Final Boss in Sonic Lost World .... Don't worry I got the game it just that the wiki is missing the name of the Final Boss thats all and I want to ya know share so ideas I got one name so far and it is my best one
Egg Gladiator
so how was it send me a reply about it
Serpenna (talk) 02:25, December 5, 2013 (UTC)Serpenna
Hey, SS2000 how do you unfollow a page I'm following Tails but I don't want too & I clicked the X but when I go back to the page it says I'm follow him can you help me? Speedy X (talk) 00:53, December 12, 2013 (UTC)
Merry Christmas from SilverPlays97!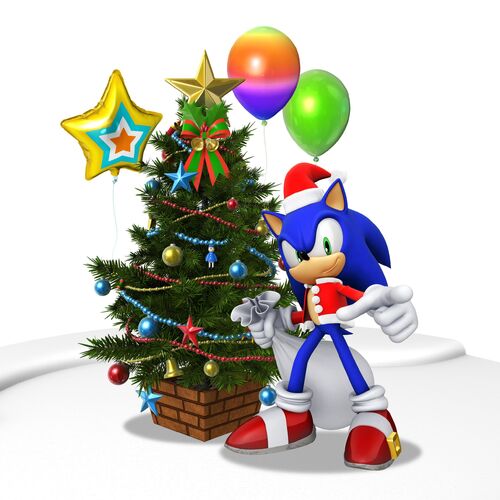 I wish you a merry Christmas and a Wonderful new year! SilverPlays 97 14:49, December 25, 2013 (UTC)
I am back, SON...
What`sup wit u?
Promised I`d come back in January!
I keep my promises.
Fighter: COME ON NOW RACE

00:16, January 25, 2014 (UTC)
I would like you to read over This thread. SilverPlays 97 19:26, February 23, 2014 (UTC)
Re: Interview
That's fine. I'd prefer to do it since I don't have much opportunity to contribute to the wiki anyways, but alright. I've noticed we have a tendency to alternate months when it comes to the interviews anyways, funny enough.Kagimizu-Seeya 'round 04:56, February 27, 2014 (UTC)
... I thought anyone could do it. Therefore, I did it. I wasn't aware of that rule, and really, I believe anyone can do it. BlueSpeeder - Feel The Shardom 21:11, March 1, 2014 (UTC)
Look, I already apologized and I wasn't aware of the rule. What more do you want? BlueSpeeder - Feel The Shardom 22:15, March 1, 2014 (UTC)
Ah. i notice what was wrong; I meant to put "should" than "can do." Sorry for the error. BlueSpeeder - Feel The Shardom 03:57, March 2, 2014 (UTC)
Notice
Please immediately ban User:Unit 50. It is a cyberbully. Moleman 9000 04:13, March 19, 2014 (UTC)
Wikia in danger
Moleman has harassed people on multiple different wikias. He's been banned a dozen times at least. Use EXTREME CARE. --Unit 50 (talk) 04:33, March 19, 2014 (UTC)
He is also a known pedophile. That is why he, as an adult man, still obsesses over things such as Sonic, fictional villains and total drama island. Because of his past interactions with children, his repeated death threats and harrassment, as well as stealing artwork from artists and passing it off as his own, he has been removed from every single site he has ever set foot on, so far. He is a potential dangerous to himself and others and cannot be allowed on any place frequented by small children or animals, as he may target them. 17:54, March 22, 2014 (UTC)
why did you delete my ogorki page :(
You should notify User:Sonic & Scrab Master that his rights are going to be lapsed. SilverPlays 97 10:47, April 24, 2014 (UTC)