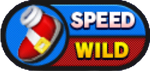 The Wild Type is a character type that appears in Sonic Runners.
Overview
The Wild Type was introduced in Sonic Runners with the inclusion of Tikal. Members of this type receive a 37% distance bonus and a 37% Animal bonus in gameplay.
List of Wild Type characters
Trivia
While the members of the Wild Type share no relation to one another, they can all be considered "wild" in some form. Sticks is a feral badger who lives in the wild, Tikal lived in less-than-civilized surroundings, and the Werehog could be considered wild due to the his mannerisms.
Ad blocker interference detected!
Wikia is a free-to-use site that makes money from advertising. We have a modified experience for viewers using ad blockers

Wikia is not accessible if you've made further modifications. Remove the custom ad blocker rule(s) and the page will load as expected.